Mt. Kilimanjaro Ukraine Support - Details
Mt. Kilimanjaro Ukraine Support
NATS
Posted on:
Sat, Jun 25, 2022
Organized by:
NATS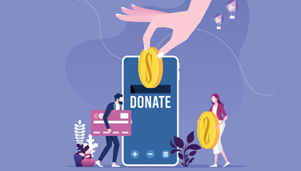 Raised Amount

$ 1,525

Amount Need:

20,000
Overview
Photos
Donations
Mount Kilimanjaro Youth Fundraising
The Ileene (12) and Neil (9), are from New Jersey, and they are planning to climb Mount Kilimanjaro to raise funds for the people who impacted by the war in Ukraine. In response to the recent humanitarian crisis in Ukraine, they approached the NATS Helpline team and expressed their interest in climbing Mount Kilimanjaro for supporting the people of Ukraine. Mount Kilimanjaro is the highest free-standing mountain in the world, standing 19,341 feet high.
"Nothing is impossible" is the slogan they came up with and they hope to embark on the climb in two weeks with good spirits. Although it will take 7 days to climb, they will face extreme altitude, brutal cold, and a 13-hour summit climb on the final day, but they feel that this is a unique opportunity. However, they are equally enthusiastic and motivated despite their nervousness.
This fund raising activity was initiated by the NTS Helpline team to encourage children to raise at least $20,000 for supporting Ukraine. Each contribution is greatly appreciated, no matter the amount. Thanks for your support and confidence in us as kids embark on this challenge. Your contribution will directly impact those affected by the war in Ukraine.
No Photos Found...
| S.No | Name | Amount |
| --- | --- | --- |
| 1 | Shyam Nalam | $100 |
| 2 | Bapaiah Choudary Nuthi (BAPU) | $250 |
| 3 | Gangadhar Desu | $250 |
| 4 | Rajasekhar Allada | $250 |
| 5 | Sudheer Mikkilineni | $25 |
| 6 | Bhanu Dhulipalla | $100 |
| 7 | Krishna Mallina | $100 |
| 8 | Aruna Ganti | $250 |
| 9 | srinivas maddali | $100 |
| 10 | Sarath Kamineni | $100 |