Rohan's Special Education Support - Details
Rohan's Special Education Support
NATS
Posted on:
Tue, Mar 01, 2022
Organized by:
NATS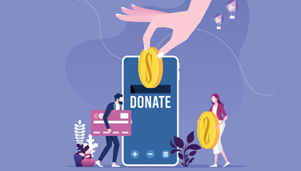 Raised Amount

$ 10,301

Amount Need:

50,000
Overview
Photos
Donations
THE STORY:
Rohan was 8 years old and born in New Jersey. He was diagnosed with Seizure disorder when he was 4 months old and also went through a brain surgery at the age of 5 years where he developed Autism with a lot of development delays due to surgery and medication side effects. Currently, he is dependent on his parents 24/7 with no life skills like feeding himself, not potty trained, unaware of the surroundings, unaware of danger, and above all, non-verbal, which makes life difficult for the entire family since he can't communicate his needs.
His father Anand D is a sole earner in the family and they are taking care of all the medical expenses as of now including speech therapy and making all efforts to improve his condition. In addition, his father is fighting legally in court against the board of education in his township to send Rohan to a special education school that can provide long-term support. Since enrolling him in a special education school is expensive and the family has run out of funds, they are looking for community support to continue his education and benefit his condition further.
NATS Helpline has been actively providing assistance to the family over the past few days. Since the family needs additional support, we are initiating a fund-raising campaign to support Rohan's special education needs to improve his condition.
Please join hands together to support the family and any donation, small or large, will help Rohan to live independently. Thank you in advance for your generous contribution and support.
No Photos Found...
| S.No | Name | Amount |
| --- | --- | --- |
| 1 | seema Shaik | $5 |
| 2 | Rajendra Prasad Appalaneni | $5 |
| 3 | SATYA DUGGIRALA | $50 |
| 4 | Anonymous | $200 |
| 5 | Anonymous | $5 |
| 6 | Kalyan Gorantla | $50 |
| 7 | sahadevudu mareedu | $100 |
| 8 | Mahesh Ghanta | $100 |
| 9 | Anonymous | $25 |
| 10 | Anonymous | $50 |
| 11 | Srini D | $15 |
| 12 | Anonymous | $20 |
| 13 | Anonymous | $20 |
| 14 | Anonymous | $50 |
| 15 | Anonymous | $516 |
| 16 | Anonymous | $25 |
| 17 | Anonymous | $25 |
| 18 | Anonymous | $20 |
| 19 | Anonymous | $25 |
| 20 | Anala Panchumarti | $1,000 |
| 21 | Anonymous | $20 |
| 22 | Raghuveer Vanaparthy | $20 |
| 23 | Bharath Sreerangam | $251 |
| 24 | Anonymous | $20 |
| 25 | Anonymous | $25 |
| 26 | Anonymous | $50 |
| 27 | Suresh Jasti | $100 |
| 28 | Swapna Katragadda | $25 |
| 29 | Surendra Pratti | $25 |
| 30 | Peraiah Kanakamedala | $25 |
| 31 | Sridhar Devineni | $100 |
| 32 | Venkata Simhadri | $25 |
| 33 | Anonymous | $25 |
| 34 | Anonymous | $25 |
| 35 | SURESH KURAPATI | $25 |
| 36 | Ravi Pasumarthi | $50 |
| 37 | Anonymous | $100 |
| 38 | Nagarjuna Rao Chakka | $20 |
| 39 | Santosh Kyasa | $20 |
| 40 | Anonymous | $25 |
| 41 | Nanda Anantha | $50 |
| 42 | Pranava Kuchu | $25 |
| 43 | Anonymous | $25 |
| 44 | Anonymous | $50 |
| 45 | Anonymous | $50 |
| 46 | Anonymous | $50 |
| 47 | Anonymous | $50 |
| 48 | Anonymous | $100 |
| 49 | Anonymous | $50 |
| 50 | palgunan kalyanaraman | $20 |