Varun Raj Pucha - Medical & Financial Assistance - Details
Varun Raj Pucha - Medical & Financial Assistance
NATS
Posted on:
Tue, Oct 31, 2023
Organized by:
NATS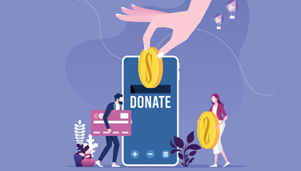 Raised Amount

$ 6,144

Amount Need:

250,000
Overview
Photos
Donations
The North American Telugu Society (NATS) is deeply saddened to share the sad news that Varun Raj Pucha, originated from Khammam and is studying Masters in Valraiso University, has been severely stabbed in the head by an assailant while at Planet Fitness in Valparaiso, leaving him with life-threatening injuries. He was rushed to a hospital in Fort Wayne, where he underwent emergency surgery.
As per Valparaiso Police Department (VPD), "The investigation has identified Jordan Andrade, 24, of Porter Township as the suspect and he has been taken into custody on charges of Attempted Murder and Aggravated Battery with a Deadly Weapon. Andrade is incarcerated at the Porter County Jail on these charges now.
Click
HERE
for additional details.
"
Currently, he is in critical condition, battling for his life in a coma, and his family is facing a harrowing journey filled with uncertainty and overwhelming medical bills.
We were contacted by
the family with a heavy heart
, asking for our support to cover his extensive medical expenses and travel expenses for his parents to the USA.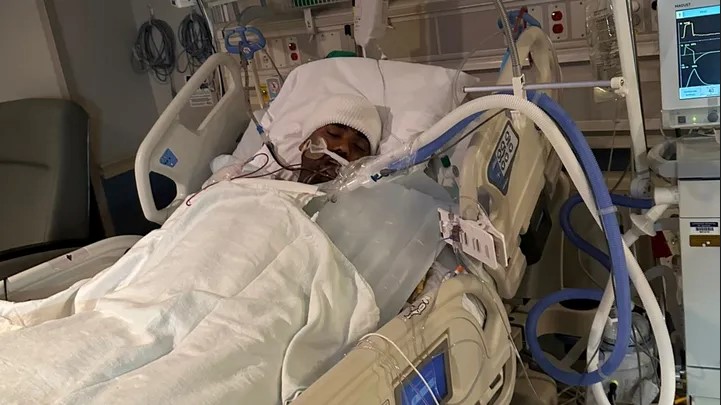 The NATS Helpline team has been providing the family with necessary assistance since yesterday and also initiated this fundraising campaign for medical & financial support. Your contribution will make a tremendous difference in Varun's fight for survival and his long journey towards recovery.
We greatly appreciate your generosity, which will not only ease Varun's family financial burden but also give them strength and hope during this difficult time. Every donation, no matter how small, will make a tremendous difference. We can make a significant impact if we share this campaign with our friends and family.
Thank you for your compassion and support for this cause.
No Photos Found...
| S.No | Name | Amount |
| --- | --- | --- |
| 1 | Anonymous | $10 |
| 2 | Anonymous | $50 |
| 3 | Kruti Putumbaka | $1,000 |
| 4 | Anonymous | $100 |
| 5 | Aruna Ganti | $200 |
| 6 | Anonymous | $50 |
| 7 | Anonymous | $25 |
| 8 | Anonymous | $50 |
| 9 | Anonymous | $25 |
| 10 | Anonymous | $50 |
| 11 | SATYA DUGGIRALA | $25 |
| 12 | Ram Somasale | $20 |
| 13 | Anonymous | $25 |
| 14 | Anonymous | $200 |
| 15 | Anonymous | $50 |
| 16 | Anonymous | $25 |
| 17 | Robert Bunnett | $1,000 |
| 18 | Jyothier Kumar Nimmagadda | $50 |
| 19 | Anonymous | $10 |
| 20 | Anonymous | $100 |
| 21 | Suresh Gubba | $51 |
| 22 | Venkata Lingampally | $25 |
| 23 | Nagesh Meesala | $30 |
| 24 | Kiran Kumar | $100 |
| 25 | Anonymous | $25 |
| 26 | Veera Kumar Reddy Kakunuri | $50 |
| 27 | Anonymous | $100 |
| 28 | Chandrasekhar Nachu | $51 |
| 29 | Harinath Bungatavula | $100 |
| 30 | Upendra Damacherla | $50 |
| 31 | Praveen Gunna | $50 |
| 32 | Nagarajan Maddineni | $50 |
| 33 | Anonymous | $25 |
| 34 | Anonymous | $50 |
| 35 | Seshadri Nadendla | $25 |
| 36 | Dilip Challa | $50 |
| 37 | Anonymous | $50 |
| 38 | srikanth ginjupalli | $20 |
| 39 | Kiran Rokkam | $50 |
| 40 | Anonymous | $150 |
| 41 | Anonymous | $25 |
| 42 | Rajesh Todupunuri | $25 |
| 43 | Anonymous | $30 |
| 44 | Sudhiandra Lodd | $50 |
| 45 | Anonymous | $50 |
| 46 | Rajendra Bellam | $200 |
| 47 | Ashwini Kovelamudi | $100 |
| 48 | Anonymous | $15 |
| 49 | Anonymous | $20 |
| 50 | Surendra Pothuru | $50 |